Film and Entertainment Marketing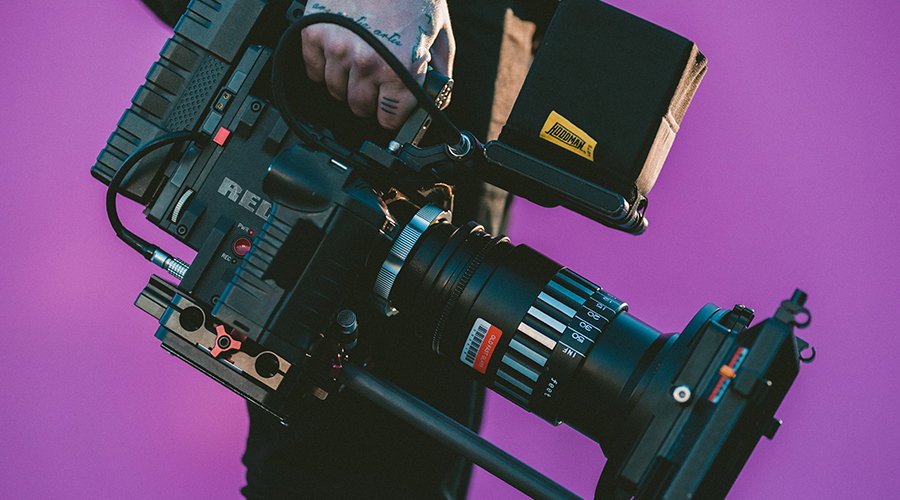 Having talented creative marketing executives with over six years experience working for two major film studios has enabled Circle Marketing to bring our creative marketing expertise to the Film and Entertainment world. After working on high-profile major studio campaigns, we can deliver that same marketing and creative expertise to any film which was made for any budget. It's not the size of the film budget which counts, it's the quality of the script, talent of the production crew, and creative marketing which makes a film successful.
Whether it's Key Art, Trailers, Film Websites, Sell Sheets, Producing, or Social Media Outreach, we have you covered for all your Film and Entertainment Marketing needs.
Key Art
Circle Marketing retains a few of the top Key Art producers in the major studio Film & Entertainment world. With decades of combined experience, we can take any budget film, or sales materials and give you an A+ top-tier quality piece of Key Art…with or without photographic and on-set assets. If you're looking to secure distribution, funding, or sales, then you'll need to show your scope and vision very clearly and on-budget.
Trailers
Having cut and directed major Theatrical Trailers, TV/Radio spots, and Internet Advertisements, Circle Marketing employs the best in the business when it comes to delivering that major studio quality on an small indie budget. The most important parts of marketing any film is the trailer and the key art. Here at Circle Marketing, we can easily handle both needs for you, and give your film that major studio quality.
Social Media Marketing
The third must-have these days for any Film or Entertainment release is a strategic, efficient, and potentially viral Social Media Campaign. Our staff has launched major releases in the past, and obviously stay up-to-speed on the latest and most efficient Social Media Marketing strategies, trends and tactics. When you want to build buzz, then call Circle Marketing to help you!
Online Monitization
We can also help you figure out how to monetize your film. You might be able to find a film sales partner and/or connection who might be interested in representing your film or entertainment product. However, should nothing come of their efforts, you might be left with a very expensive piece of expression which no one will see, or which your investors might not be able to make their money back.
Circle Marketing can help figure out ways to monetize your film or entertainment product, so that you can start recouping that money, and get more fans and eyeballs to see what you spent so much time and energy on. You made the film, now get it in front of people and start getting paid back for your hard work and efforts!
Independent Film Package:
This is where we pride ourselves in being able to effectively service the independent film market. With over five years in the major studio system, we will take that expertise and apply the big studio creative marketing expertise on the independent budget you can afford. This mix of studio experience and budgetary considerations simply is not seen anywhere at this level. Our exclusive Independent Film Package features:
Key Art: Let our Key Art experts take a break from the blockbusters to give your film the polished look it needs to get sold and distributed.  Even if you only have a script, we're experts at creating great sales materials with little to no assets.
Sell Sheet: We'll take the Key Art you'll love, and we create professional industry-standard Sell Sheets for you to take around the festival circuit.
Trailer: Here is where the rubber meets the road. You need to tell your story on the level that the buyers are expecting and used to working with. Here is where that major studio experience comes in to benefit you most where it counts. Creating a professional trailer on your budget with all the techniques, script-writing, and effects of the "big guys."
Website: Circle Marketing has custom-themed a special WordPress template especially for Independent Films and filmmakers. You cannot find a template like this anywhere, and it was designed with the on-a-budget independent film in mind.
Social Media Marketing: As an optional add-on, you can also receive on-going Social Media Marketing services strategized and tooled to your specific needs and goals.
Read More: Check Out Our 5 Most Recent Posts:
Like This Article? Receive the Next One Automatically!

Get Our FREE Marketing E-Book
"55 Marketing Tips for Small Businesses"
When You Subscribe!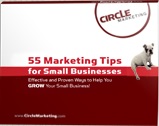 If you found this article helpful and enjoyable,
sign-up for our email list below,
and we'll send new articles directly to your inbox!
NOTE: We don't spam and we'll NEVER give away your email address
to ANYONE. You won't like us if we did that, and we're here to help you!