How Small Businesses Can Compete Against Big Box Stores and Amazon.com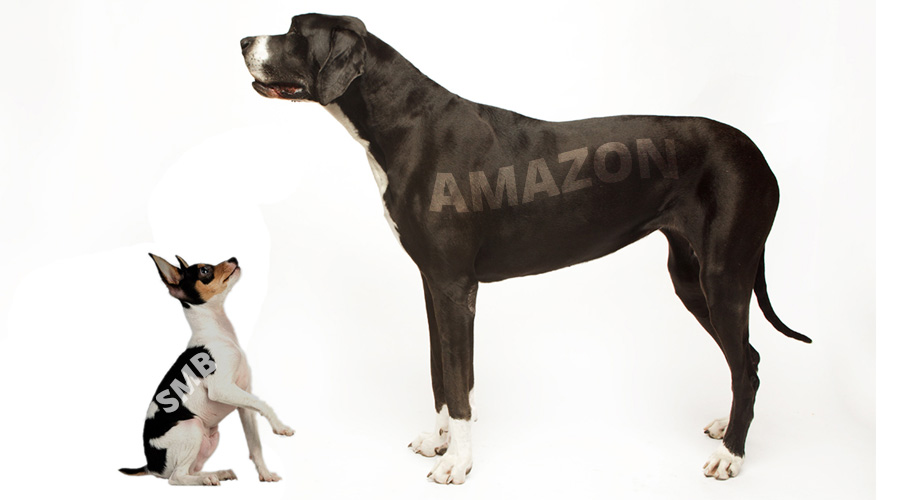 SMB's today are a little leery of the recent explosions in market share Amazon has eaten up. Big Box stores are also concerned, because they are more likely to lose customer share to Amazon than an SMB is. So, they had to adapt their approach and are meeting some success by pivoting.

The big box stores have been able to do well vs Amazon because they have embraced a multi-channel approach. You can view an ad online, or view a product on the website, then see if it's in stock at the store near you and buy it right there. Just like on Amazon, but you can drive down the street to pick it up immediately without paying for shipping or waiting.
SMB's were actually in trouble for a while when the Walmarts set up shop years ago, but Google and Yelp saved the day for them. Now, an SMB can thrive in most marketplaces by embracing local directories, setting up a professional website (not a free Wix or cheap Squarespace website…a REAL website), and embracing SEO best practices. When an SMB embraces Localized SEO performance, they can appear in searches for specific items or services since they'll never be able to compete with the more general ones.
It seems like everything these days is hyper-polarized. You have some people who are "racing to the bottom" and are only concerned about price. Those people will shop for the cheapest product they can find. SMBs should know you can't compete on price against volume-grabbers like big box and amazon. You have to embrace the niche and the localized flare and the dedication to customer service. More and more, there's a polar opposite backlash against big chains. There are people looking for that localized connection, and are happy to spend a few extra bucks to connect with their local business owners and feel like they're helping their individual communities.
4 Take-Away Tips:
Don't worry about things you can't control. You're in business for a reason, and you know it's a risk. Focus on how you can succeed.
Get a real, professionally built website which has the power to help you climb to the top of the best rankings for your business.
Learn how to capitalize on the power of targeted advertising from channels such as Facebook and Adwords.
Get your business signed up for all the directories which help drive traffic back to your new professional website.
Call Circle Marketing and find out how we can help!
Yes, that last one was a shameless plug, but it IS still valid and great advice to have a professional in your corner!
Read More: Check Out Our 5 Most Recent Posts:
Like This Article? Receive the Next One Automatically!

Get Our FREE Marketing E-Book
"55 Marketing Tips for Small Businesses"
When You Subscribe!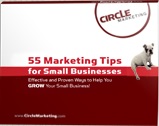 If you found this article helpful and enjoyable,
sign-up for our email list below,
and we'll send new articles directly to your inbox!
NOTE: We don't spam and we'll NEVER give away your email address
to ANYONE. You won't like us if we did that, and we're here to help you!