Understanding Facebook Marketing
Another guest post written by one of us for another great website! If you want one of us to write a great blog post for your website, just contact us, and let us know what you need! We'd love to see if we can help out!
Last week we were asked to return to the Marcielle Presents TV Show in Pasadena, CA. The first time we were there, host Marcielle Brandler and our very own Louis Tanguay sat down for a 22 minute segment on Small Business Marketing. You can view that entire interview on our YouTube channel. This time, we were helping out Marcielle with a brand new article for her show's website, entitled "Understanding Facebook Marketing."
Check it out here, and let us know what you thought in the comment below!
Read More: Check Out Our 5 Most Recent Posts:
Like This Article? Receive the Next One Automatically!

Get Our FREE Marketing E-Book
"55 Marketing Tips for Small Businesses"
When You Subscribe!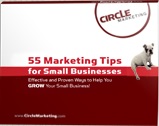 If you found this article helpful and enjoyable,
sign-up for our email list below,
and we'll send new articles directly to your inbox!
NOTE: We don't spam and we'll NEVER give away your email address
to ANYONE. You won't like us if we did that, and we're here to help you!