5 Other Website Mistakes You Shouldn't Be Making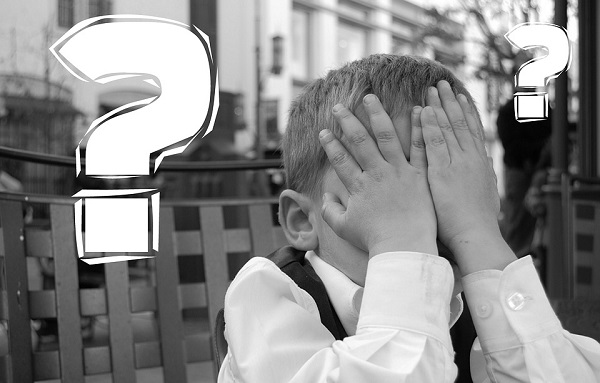 In our earlier article, "Top 5 Website Mistakes You Shouldn't Be Making" published a little earlier, we went through the Top 5 Mistakes most websites make. This goes for Small, Medium, and Big Businesses. Having a bigger business still doesn't mean that a company is hiring the right people who are lead generation and search engine optimization minded. You're not them, though. Well, not after reading both of these articles, right? Here are 5 more mistakes that we see all the time, and they don't need to be made. These mistakes are hurting your ability to increase your online presence, your online business, and your ability to gain new clients and ultimately make more money.
1. Ineffective Messaging
Failing to understand who the customer truly is…Model your top two customers…create the "person" you're speaking to
Not speaking TO the customer's needs, only about how great your company is.
2. Poor Content
Blog might not exist
Blog posts aren't optimized for keywords
Content isn't fresh
Spelling and grammar mistakes
Having large paragraphs of text, long sentences, or long pages. articles/posts should be 400-750 words, 3-5 visual lines for a paragraph, and about 2-3 paragraphs minimum to 5-6 paragraphs at the very maximum.
3. Not being Mobile-compatible
iPads are now in the millions
Mobile phones are outselling desktop computers
Mobile phone internet usage is surpassing desktop internet usage
4. Unprofessional Design and Branding
Lot of dead space
No information due to pushing info down on page
Poor quality graphics/branding
Important content Below the Fold
Use of Flash, and (worse) Flash Landing pages.
Poor usability and navigation
Visitor can't find what they're looking for
Navigation is hidden, not in the place the user is looking for, or is too clever for it's own good.
No search (if applicable)
NEVER have a site's navigation in Flash
Never have auto-play music/sound
Poor Conversion/Functionality
Children pages are "dead-ends"
Remove the clutter, make it simple but not plain, and obvious what action the user should take.
5. Not using a Marketing Company to handle your marketing needs.
Trying to do it all yourself takes time to learn, and time away from running your business
Just having a web site, but not updating it, creates a "dead" website and google will not give it high rankings
Reaching out via social media, posting your articles on Fb, Tw, etc., Consistently creating blog posts, etc will help keep it relevant, fresh, updated, and give it better ranking results from search engines.
Experts can help you form a short-term and long-term marketing/growth plan for your company.
Experts stay up to date with the latest marketing trends, strategies,tactics, and techniques so you don't have to. You can spend more time working in your business, like you're doing now, and know someone is helping you work on your business
Hiring someone with the knowledge of how to market your business can cost anywhere from $60,000-$100,000 depending on your market geography and what you require. The cost could be more if you require technical needs, or hire them on staff and need to pay insurance & benefits, etc….while hiring a marketing company can save you $50k-$75k minimum
---
NOTE: Reminder that this article was essentially a Part 2 to our original "Top 5 Website Mistakes You Shouldn't Be Making" article. Please check that out, and let us know what you think in the comments below. Thanks for reading and sharing, we truly and genuinely appreciate all the support.
Read More: Check Out Our 5 Most Recent Posts:
Like This Article? Receive the Next One Automatically!

Get Our FREE Marketing E-Book
"55 Marketing Tips for Small Businesses"
When You Subscribe!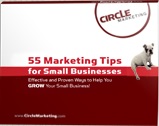 If you found this article helpful and enjoyable,
sign-up for our email list below,
and we'll send new articles directly to your inbox!
NOTE: We don't spam and we'll NEVER give away your email address
to ANYONE. You won't like us if we did that, and we're here to help you!