Working From Home – A Virtual Office Experiment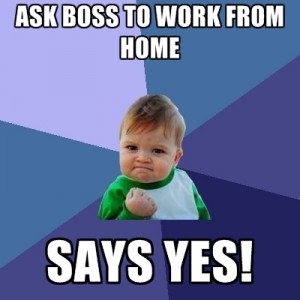 Trends show that working from home, or working from "virtual offices" are a growing trend. It makes sense, because with modern technology allows those with office jobs and the like the ability to connect to the office from the comfort of home.
The problem with working from home is one of focus and productivity. Working from home is recommended for the person who is self-motivated and doesn't drop performance when working outside the office.
Working from home full time for most, however, can provide distractions and bad communication habits. Like the home schooled child, social interaction is extremely important. If one works from home, then doesn't interact socially with others that could present a problem. Working in any sort of bubble creates some issues for the individual, but these might be more personal issues rather than professional. Like the programmer in the dark corner office, it's not like some who do come into the office are very social. It all depends on the person.
I would recommend, based on personal experience and from what I've seen, that working from home is a great perk, but nothing replaces the energy of being in a room with other people. I would recommend working from home full time for developers and programmers, and accountants, to name a few types who might work just fine from a remote virtual office. However, team leaders, product managers, and marketing directors should probably have at least part time in the office. Entrepreneurs must leave the office, virtual or otherwise, because they need to keep busy networking and meeting people, so they might be best equipped to handle the fluctuations.
Personally, I really enjoyed working at home, but for me, I like the energy of being around other people and find that just the act of getting away from the virtual office and into the "real" office helps me prep my mind to separate "work" from "home" and I enjoy the luxury of part time in both locations, depending on the work load for that day, and what tasks are due. So, there are some things to consider. Write in the comments below, what's right for you and why you prefer each one.
Read More: Check Out Our 5 Most Recent Posts:
Like This Article? Receive the Next One Automatically!

Get Our FREE Marketing E-Book
"55 Marketing Tips for Small Businesses"
When You Subscribe!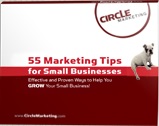 If you found this article helpful and enjoyable,
sign-up for our email list below,
and we'll send new articles directly to your inbox!
NOTE: We don't spam and we'll NEVER give away your email address
to ANYONE. You won't like us if we did that, and we're here to help you!